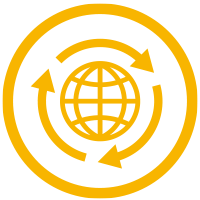 Brother Group Environmental Vision 2050
The vision aims to ensure sustainable use of resources in business operations and minimize the environmental impact due to wastes.
GOAL
Toward 2050, the Brother Group will maximize resource circulation to ensure the sustainable use of resources and to minimize the environmental impact due to wastes.
Main efforts: Expansion of cyclical businesses, reuse of products and parts, use of recycled materials, etc.
Progress Toward Resource Circulation and Waste Reduction Targets
The medium-term targets aims to reduce the consumption of resources for main products, achieve efficient use of water resources, and ensure proper treatment of wastewater.
Medium-term target for FY2030
Reduce the ratio of virgin materials used in products*1 to 65% or less*2 by FY2030 through the expansion of circular-economy-based businesses and materials recycling.

The group's manufacturing facilities continuously endeavor to ensure efficient use of water resources and proper treatment of wastewater.
1: Including packaging materials
2: Applies to the Printing and Solutions Business, Personal and Home Business, and Machinery Business
Resource Circulation and Waste Reduction Initiatives
Plastics are useful resources that are inexpensive and easy to mold, and are used in many products all over the world. However, plastic waste, most of which is not yet being recycled, is causing environmental problems such as marine plastic pollution and soil contamination. To help mitigate these environmental problems, the Brother Group has increased the use of recycled plastics in printing equipment, our main business, and formulated an internal goal for reducing the use of polystyrene foam, a plastic packaging material that cannot be easily recycled. Through these initiatives, the Brother Group aims to promote the recycling of plastics for waste reduction, while also reducing the environmental impact related to plastic manufacturing. In the future, the Brother Group plans to accelerate these activities and promote resource circulation and waste reduction throughout our value chain.
Examples of Resource Circulation
Exploring recycling possibilities for the sake of the future global environment
In Europe, we started a recycling program in 2004 by adopting newly developed recycling-compatible toner cartridges.
Thanks to an automated recycling system we introduced, we are able to offer the same high quality in recycled cartridges, as well.
In 2014, the Brother Group received two prestigious awards in the 2014 Responsible Business Awards given out by Business in the Community, a U.K.-based NPO. The group's contribution to communities and the environment was recognized.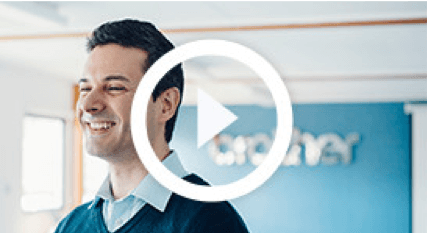 Contents of SDGs STORY
The Brother Group's Water Usage Reduction Activities
Securing safe water resources is an important environmental challenge for the global community. The Brother Group has been monitoring all of our sites regularly, evaluating water risks at each site every year, and working to reduce water consumption to fulfill our responsibilities as an operator of manufacturing facilities in many countries and regions. At the 13 facilities with relatively higher water consumption, we also formulate water management plans and implement various initiatives.
In FY2019, we formulated the Brother Group Environmental Action Plan 2021 (2019-2021) and stated a target of reducing water consumption at manufacturing facilities by 3% from FY2018 (April 1, 2018-March 31, 2019) levels by FY2021 (April 1, 2021-March 31, 2022) (per unit of sales), and are making efforts to reduce water consumption. In FY2020, we took measures such as improving production efficiency, reducing restroom water consumption, and switching to water-saving taps. Furthermore, there were production adjustments due to the impact of COVID-19. Therefore, there was a significant reduction of 25.5% from the FY2018 level (per unit of sales).
Since FY2020, we also started reusing the cooling tower water at Brother Technology (Shenzhen) Ltd. and Brother Industries (Vietnam) Ltd., contributing toward the rate of water recycling.
Water circulation efforts at Brother Machinery Xian Co., Ltd.
Brother Machinery Xian Co., Ltd. (BMX) is located in an area with relatively high water risk since water resources are not abundant there. In FY2018, as part of an effort to circulate water, BMX installed a rainwater collection tank inside its site and is continuing to use the collected water for maintaining greenery.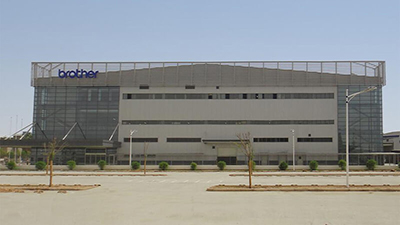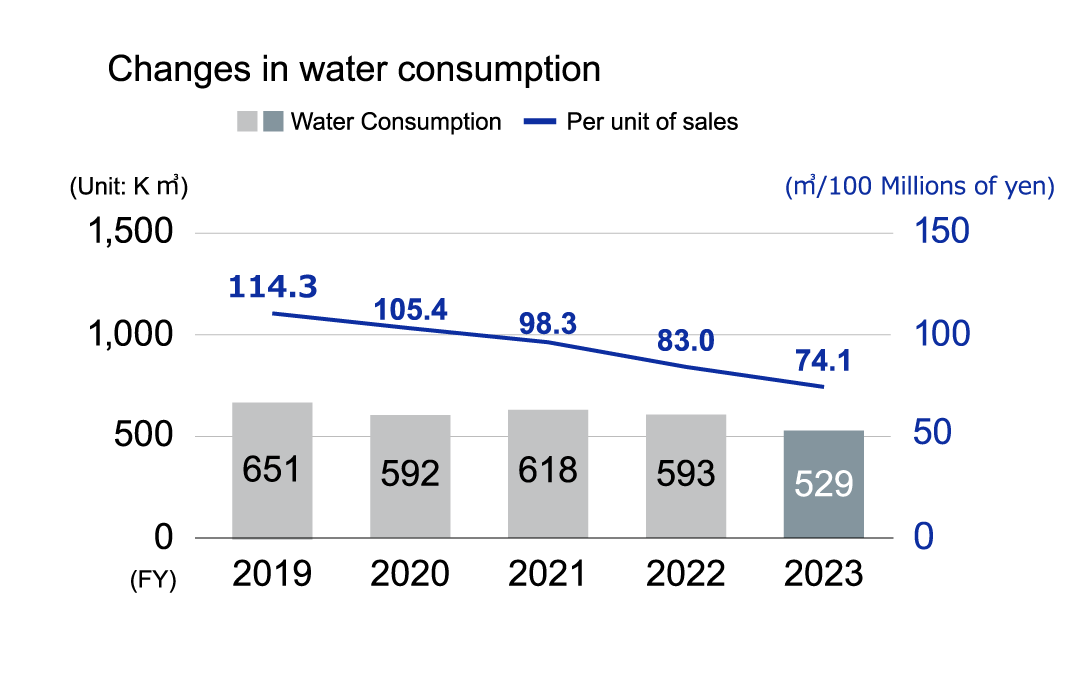 After FY2018
Eight business sites in Japan (head office of Brother Industries, Ltd., Mizuho Manufacturing Facility, Hoshizaki Manufacturing Facility, Minato Manufacturing Facility, Momozono Manufacturing Facility, Kariya Manufacturing Facility, Research & Development Center, and Logistics Center), Nissei Corporation, Mie Brother Precision Industries, Ltd., Brother Industries (U.K.) Ltd., Brother Industries (Slovakia) s.r.o., Taiwan Brother Industries, Ltd., Zhuhai Brother Industries, Co., Ltd., Brother Machinery Xian Co., Ltd., Brother Technology (Shenzhen) Ltd., Brother Industries (Philippines), Brother Industries (Vietnam) Ltd., Brother Machinery Vietnam Co., Ltd. * and Brother Industries Saigon, Ltd., Inc.
Brother Machinery Vietnam Co., Ltd. ceased production on December 23, 2020.
Water Intake, Wastewater Volume, Volume of Water Recycled
FY2018
FY2019
FY2020
Water intake(m3)
Clean water
669,888
550,645
504,122
Industrial water
0
0
0
Underground water
99,816
100,557
87,474
Wastewater volume(m3)
River
223,764
190,703
179,782
Sewer system
448,096
382,111
338,746
Others
422
251
1,177
Volume of water recycled(m3)
288
421
3,759
Percent of water recycled(%)
0.0
0.1
0.7
The scope of aggregation was directly related to the product range.
For the list of applicable sites, see "Material balance" [PDF/240KB].
CDP Water Security 2021 Report