Acquisition of Environmental Certifications
Promoting the active acquisition of environmental labels from around the world
Environmental labels indicate that the selected product shows consideration for the environment, and provide customers helpful information when selecting eco-conscious products. Environmental labels come in three types (Type I, II and III) standardized by the International Organization for Standardization (ISO) or a compliance label that indicates that the product complies with specific performance criteria.
There are various environmental labels in the countries and regions around the world in which the Brother Group operates. The respective labels (which are based on different eco-conscious requirements and standards) are considered to meet stakeholders' environmental requirements and the basic stance of the Brother Group is to actively acquire the labels in the countries and regions where our products are sold.
Under this policy, the Brother Group prioritized the acquisition of specific environmental labels in various countries, including the Blue Angel, Eco Mark, EPEAT, Nordic Swan Ecolabel, and China's Ten Circle Mark, in the Brother Group Environmental Action Plan 2021 (2019 -2021), and has been making efforts to that end.
Below are the main environmental labels acquired by Brother products.
Type I labels
Awarded by third-party organizations based on their unique classifications and judgment criteria
Type II labels
Self-declared labels by businesses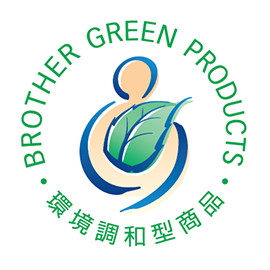 Brother Green Label (Japan)
In October 2001, Brother Industries, Ltd. (BIL) established voluntary environmental standards for products and created the Brother Green Label to recognize products that satisfied related certification standards.
Type III labels
Awarded to products whose environmental load is shown quantitatively by LCA (Life Cycle Assessment)
System certification
PA-590000-AI-03
EcoLeaf (Japan)
This eco-label is awarded to products that disclose quantitative information about their environmental characteristics. It is managed and issued by the Sustainable Management Promotion Organization (SuMPO) of Japan.
Having begun its efforts in 2002, BIL has received System Certification* for printers and facsimiles. BIL is currently working on acquiring the EcoLeaf label for main Brother products. (EcoLeaf has been merged with the CFP Communication Program and is being managed as the EcoLeaf Environmental Labeling Program. In 2019, EcoLeaf's management organization split off from the Japan Environmental Management Association for Industry to become independent SuMPO.)
Examines whether the system for calculation, verification, and disclosure/application built inside a business that wishes to acquire the label meets the requirements, and issues certification if it does.
(Link to the website of "EcoLeaf Environmental Labeling Program.")
Conformance label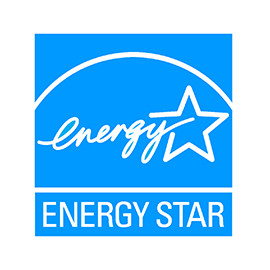 International ENERGY STAR Program (the U.S., Japan, Canada, and Taiwan)
This is an international energy saving program for office equipment. Its logo is awarded to products that meet the energy-saving standards.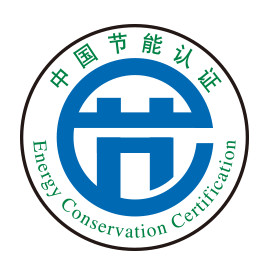 Energy Conservation Certification (Energy saving label) (China)
This eco-label is from China. It recognizes products for their energy-saving performance.
Green procurement laws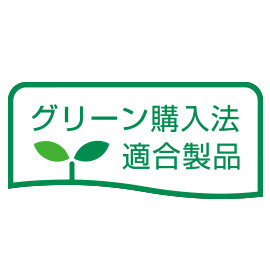 Products complying with the Act on Promoting Green Procurement (Japan)
In April 2001, the Act on Promoting Green Procurement came into effect.
This law requires that national governmental organizations and independent administrative institutions purchase green products, and that local public organizations and private businesses as well as individuals try to do the same.
By affixing our own eco-label to Brother products that meet the standard, BIL is promoting environmental activities to customers.