Industrial Sewing Machines
Brother has been continuously leading the industrial sewing machine industry in fabric (cotton, linen, and so forth) sewing. In 2018, we launched the NEXIO system, which incorporates Brother's network technologies. This system has been receiving good reviews from users as a service that contributes to productivity improvement in sewing factories. The GTX, a new garment printer of Brother, achieves high printing speed and high-resolution printing quality by employing the inkjet technologies Brother has accumulated through the development of office printers.

Industrial Sewing Machine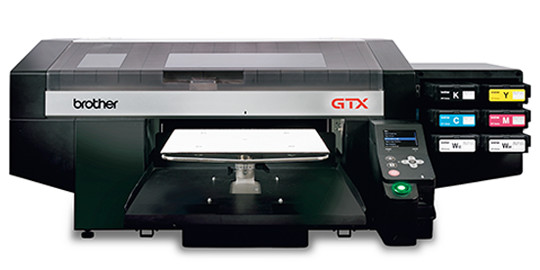 Garment Printer
Industrial Equipment
Brother's industrial equipment was developed through our manufacturing of machine tools needed to make key parts of sewing machines in-house. In 1985, Brother released the CNC Tapping Center. It has been well received by our customers because it is compact in size yet offers high productivity and environmental performance for processing parts needed by the automobile and IT industries. After the launch of our next-generation machine tool brand, SPEEDIO, in 2013, we have released models that can process bigger parts, and models that are capable of lathe turning processing, and peripheral devices around SPEEDIO machines, such as a rotary table. In this way, we have been exploiting new markets.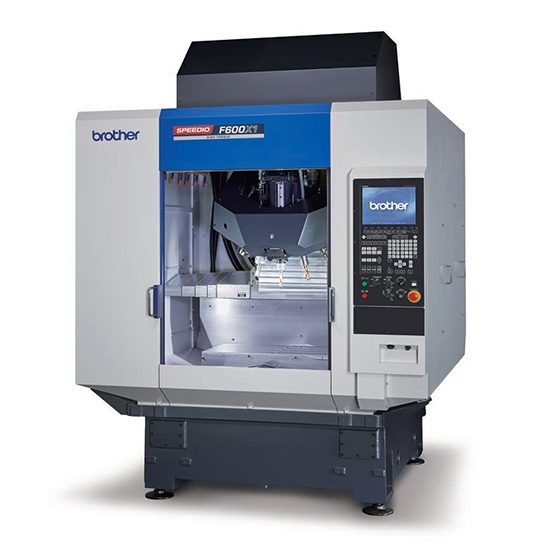 Machine Tool
Industrial Parts
In 2013, Brother acquired Nissei Corporation, which has a high market share for reducers and high-precision gears in Japan, as its consolidated subsidiary, and entered into the industrial parts business, which can give us opportunities to provide high added value for customers. As for gear motors, our core products of reducers, we offer an extensive product lineup, and have the ability to deliver products within a short period of time and handle special order items flexibly, and are responding to various customer demands. As for high-precision gears, we develop and manufacture products used for robots and machine tools mainly. By executing the entire process from product designing to manufacturing consistently within the company, we create high-precision and high-quality products. Thus, our products have a high reputation in the market, especially for our cutting technology for bevel gears*1.
Cone-shaped gears that transmit motion between two intersecting axes.

Link to the website of NISSEI CORPORATION.