In the Machinery Business, we contribute to our customers' productivity improvement and new value creations through machinery such as industrial sewing machines that offer ease of use, high-quality sewing, and energy saving, machine tools optimized for the processing of parts for automobiles, motorcycles, smartphones and others, as well as reducers and gears with a wide range of product variations.
Next-Generation Sewing for the IoT Era That Will Completely Change the World of Sewing
Industrial sewing machines
Brother has been continuously leading the industrial sewing machine industry in fabric (cotton, linen, and so forth) sewing. In 2019, we launched the NEXIO BAS-370H and BAS-375H sewing machines employing Brother' s unique bridge type mechanism*. With their high-speed sewing capability and superior design accuracy, these machines have been receiving good reviews from companies manufacturing products like airbags and shoes. The GTX Pro, a new garment printer of Brother, achieves high printing speed and high-resolution printing quality by employing the inkjet technologies Brother has accumulated through the development of office printers.
A mechanism for transverse movement of the needle (head unit), which enables a smaller footprint for installation.

Industrial Sewing Machine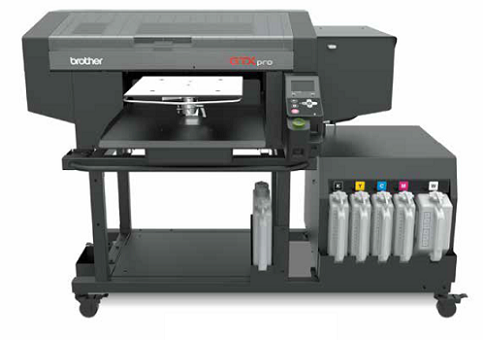 Garment Printer
Pursuing Improved Productivity Through Strong Environmental Performance and High Processing Capabilities
Industrial equipment
Brother's industrial equipment was developed through our manufacturing of machine tools needed to make key parts of sewing machines in-house. In 1985, Brother released the CNC Tapping Center. It has been well received by our customers because it is compact in size yet offers high productivity and environmental performance for processing parts needed by the automobile and IT industries. The CNC Tapping Center brand became SPEEDIO in 2013, and we significantly evolved our control function for in-house development. While also working to expand our product lineup, we have released models that can process bigger parts, and models that are capable of lathe turning processing, and peripheral devices around SPEEDIO machines, such as optional systems that can automatically transfer and deliver processed parts. In this way, we have been exploiting new markets.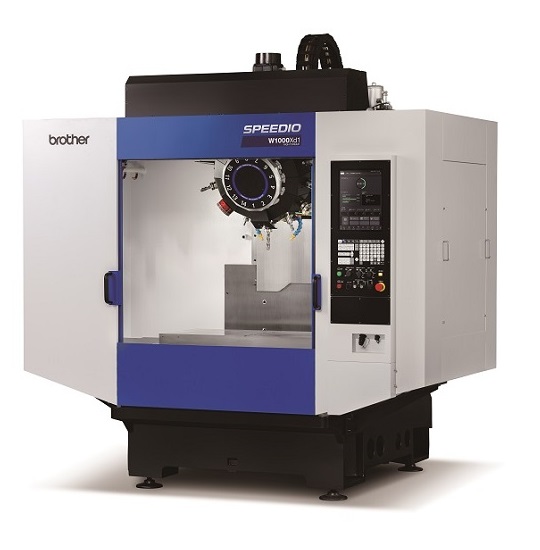 Machine Tool
Industrial Parts That Meet the Trust of Customers
Industrial parts
Nissei Corporation, a consolidated subsidiary of Brother, is a leading maker of conduction equipment (reducers and gear motors) which has a high market share in Japan. As for reducers, we offer an extensive product lineup, and have the ability to respond to customer demands within a short period of time. As for gear motors, we possess ample manufacturing facilities, and by executing the entire process from product designing to manufacturing consistently within the company, we can provide high-precision and high-quality products. We have a high reputation in the market, especially for our cutting technology for bevel gears*1. With our high-precision gears and newly- developed high-rigidity reducers, we deliver value to new customers, especially in the robot and machine tool markets.
Cone-shaped gears that transmit motion between two intersecting axes.

Link to the website of NISSEI CORPORATION.