Domino Printing Sciences plc, a consolidated subsidiary of Brother, has been growing its business steadily for the past 40 years as a UK-based industrial printing equipment manufacturer.
As for the coding and marking (printing expiration dates and so forth on plastic bottles and cans) business, with its world-leading sales and service network, Domino has been steadily increasing the number of operating units. Regarding the digital printing business, with its highly productive digital label printers, Domino has been providing business solutions to the challenges of label printing companies, such as small-lot production, waste reduction, and working environment improvement.
In both of these fields, the number of operating units is expected to increase, and consumption of consumables with a high genuine product ratio is anticipated.

Coding & Marking Equipment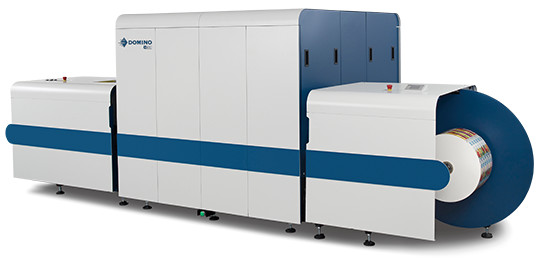 Digital Printing Equipment