Brother Sponsors World Cosplay Summit 2023, One of the World's Largest Cosplay Festivals, for the 20th Consecutive Year
July 24, 2023
Brother Industries, Ltd.

Brother Industries, Ltd. (President: Ichiro Sasaki) today announced that it will co-sponsor the World Cosplay Summit, which will take place for three days at Oasis 21 as its main venue from August 4 to August 6, 2023.
Brother started sponsoring the World Cosplay Summit in 2004, and this year will mark the 20th consecutive year of sponsorship.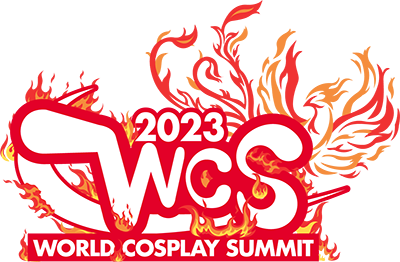 The World Cosplay Summit is an event that creates a new form of international and cultural exchange where cosplayers who love Japanese pop culture such as anime, manga, and video games gather from all over the world. The convention will include events such as the World Cosplay Championship 2023, a competition to determine the world's No. 1 cosplayer, as well as live concerts, performances, a runway, and more.
Brother will be presenting the ScanNCut DX cutting machine as the Brother Prize in the costume making category of the World Cosplay Championship. In addition, Brother will have a booth at the main venue, Oasis 21, where it will demonstrate crafting for cosplayers using Brother products such as embroidery machines and cutting machines, as well as display cosplayers' works created using Brother products.
On August 2, prior to the World Cosplay Summit, the representative teams from each country that will participate in the World Cosplay Championship will visit the Brother Museum, the exhibition hall for Brother products. The representative teams will be introduced to the latest products, including embroidery machines, garment printers, and ScanNCut, and will be able to experience the joy of creating pieces with Brother products.
Brother will continue to provide products and services that help customers who enjoy crafting express their creativity, primarily in the area of sewing.
Overview of the Event
Organizers
WORLD COSPLAY SUMMIT Executive Committee
(Ministry of Foreign Affairs / Aichi Prefecture / Nagoya City / Nagoya Convention & Visitors Bureau / Central Japan International Airport / Osu Shopping District Alliance / Japan Times / Aichi Television Broadcasting / WCS)
Dates
August 4 (Fri.)-6 (Sun.), 2023
Venues
Oasis 21, Hisaya-odori Park, Aichi Arts Center, Osu Shopping District, Hisaya-odori Garden Flarie
Event Details

Oasis 21 Red Carpet Ceremony (WCS2023 eve festival and red carpet ceremony)

Cosplay events at Oasis 21 and other venues (stage and photo session)

World Cosplay Championship (Cosplayers from around the world will compete to determine the world's best cosplay performance)
Related Websites