Construction of the Second Facility with a Machine Tool Showroom in India


Brother Technology Center Gurugram Established
May 22, 2023
Brother Industries, Ltd.

Brother Industries, Ltd. (President: Ichiro Sasaki) today announced that its subsidiary, BROTHER MACHINERY INDIA PRIVATE LTD. (President: Osamu Tanigawa) has established its second Technology Center with a machine tool showroom in Gurugram, Haryana State, India, and held an opening ceremony on May 19. The Technology Center will be used as a central facility for the machine tool business in northern India, through showcasing machine tools, as well as holding various seminars and conducting service support activities for customers.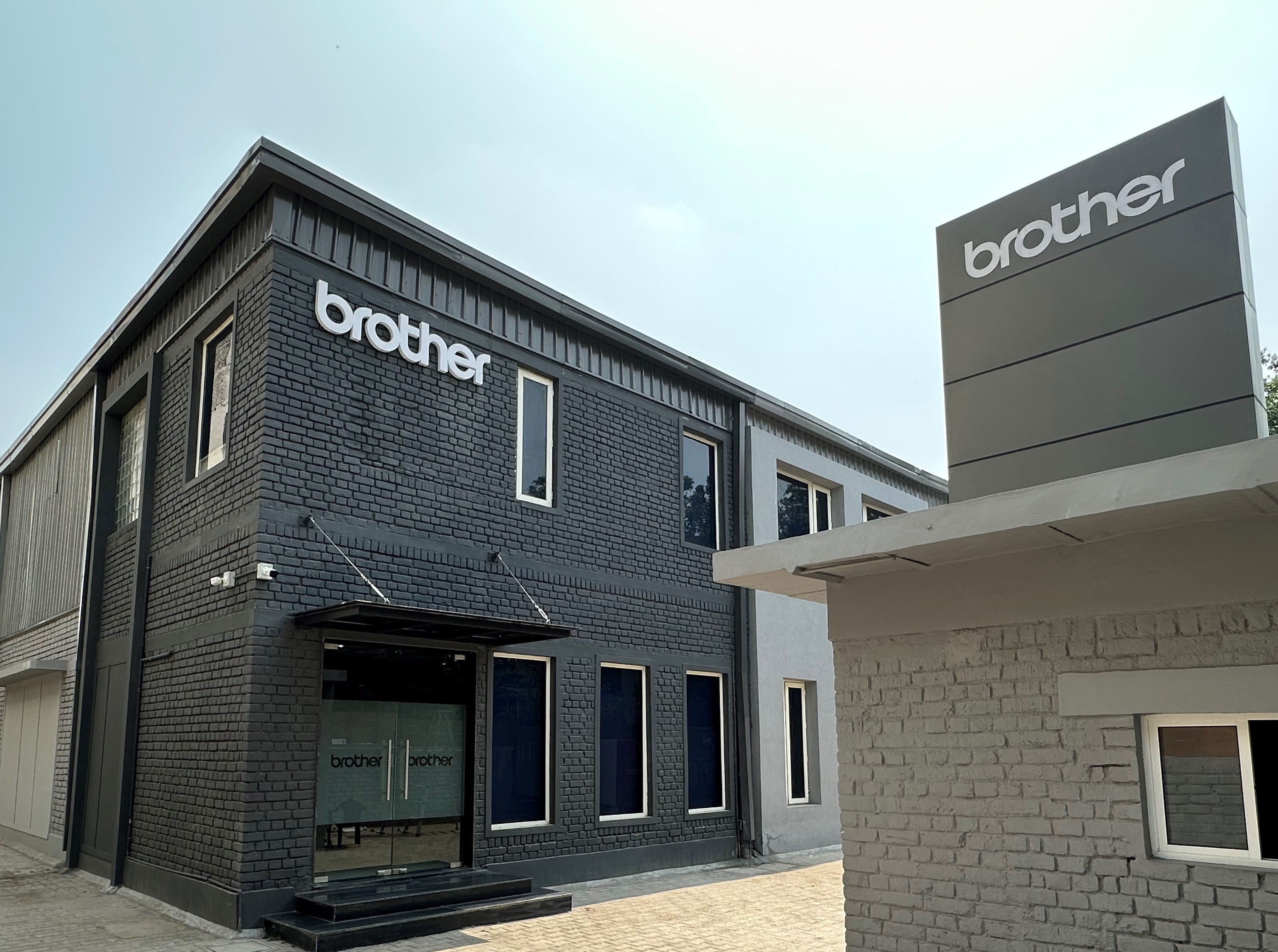 Brother Technology Center Gurugram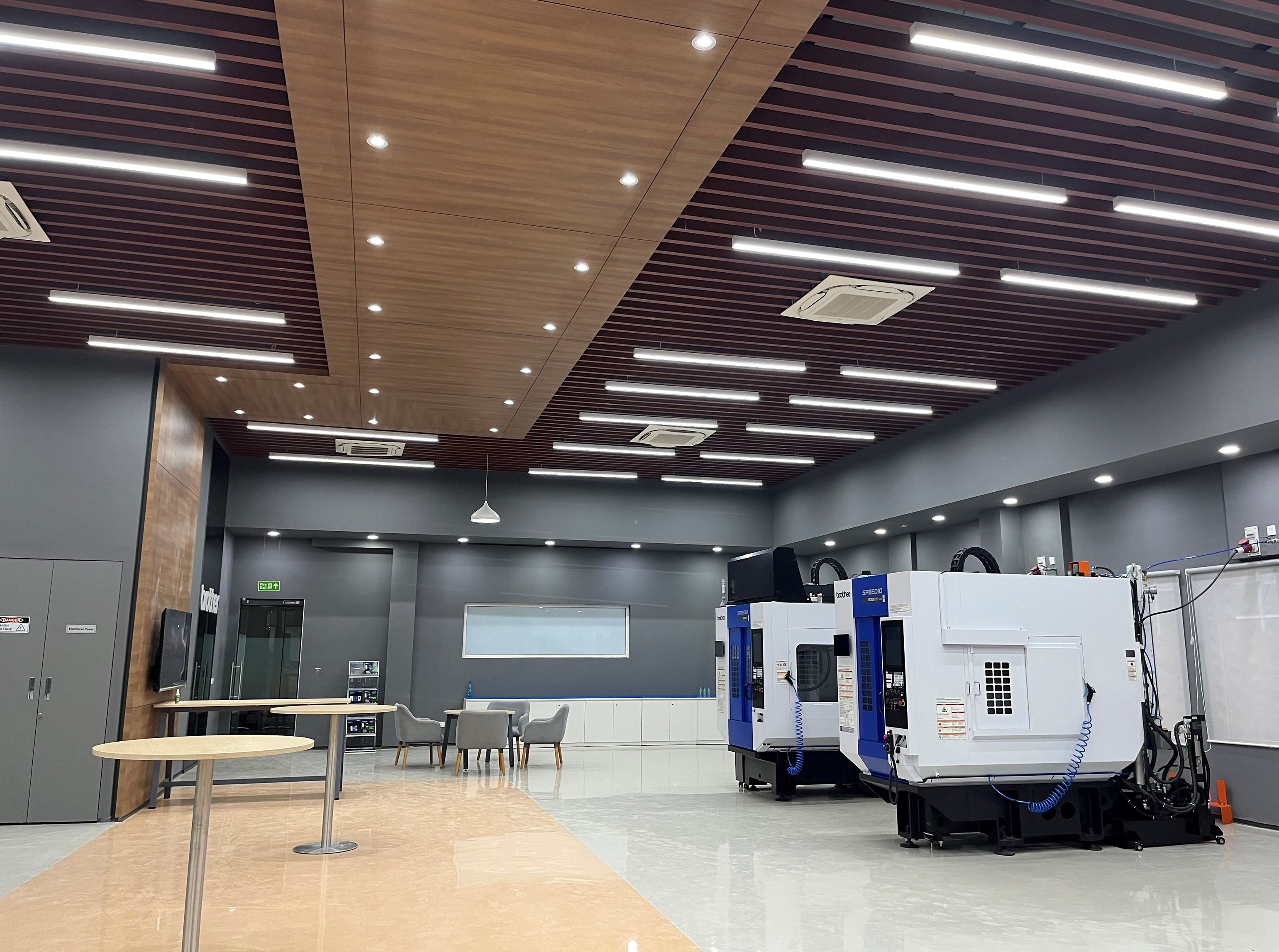 Showroom
Outline of Brother Technology Center Gurugram
| | |
| --- | --- |
| Location | Plot No. 60, Sector 34, HSIIDC, Gurugram, Haryana 122001 |
| Usage of facility | Display of machine tools, hosting seminars, service support activities, etc. |
| Land area | 980m2 |
| Total floor area | 638.5m2(showroom area : 299.95m2) |
Brother has established five facilities in Japan*1 and nine overseas*2 called Technology Centers, which house showrooms to display machine tools, host various seminars, and conduct service support activities. To prepare for the further increase in demand for machine tools, especially for automobile and motorcycle parts, in the rapidly growing Indian economy, Brother has established its second Technology Center in Gurugram, located approximately 30 km southwest of the capital city of Delhi. The Technology Center will be used to strengthen service support activities in the northern region of India, and to promote the high productivity of Brother's machine tools to customers through the display of the machines and demonstration of parts machining. Currently, two models of the SPEEDIO series, the S700Xd1 and R450Xd1, are on display at the facility, and by the end of August, the number of products on display is scheduled to increase to five models*3.
In India, Brother has been strengthening its service support system for machine tools in the Indian market by opening Brother Technology Center Bengaluru in the southern state of Karnataka in March 2021, and by establishing a new company, Brother Machinery India in March 2022 to provide after-sales service, technical support, and marketing for machine tools. In February 2023, Brother announced the construction of a machine tool manufacturing plant, which is currently under construction in the suburbs of Bengaluru with completion scheduled for September 2024. By advancing the development of a system that can deliver products to customers in India with shorter delivery times through the construction of the plant, along with increasing recognition and strengthening the service support system by utilizing the Technology Center, Brother will expand its business in India and develop a system that allows customers to use its products with a sense of security after purchase.
Aichi, Tokyo, Osaka, Sendai, Northern Kanto (Gunma)

USA, Mexico, Germany, Thailand, India, China (4 locations)

Models to be installed in the future: H550Xd1, W1000Xd2, M300Xd1