Taking on a New Industrial Printing Area


Brother Develops Latex Wide-Format Printer
February 6, 2023
Brother Industries, Ltd.

Brother Industries, Ltd. (President: Ichiro Sasaki) has newly developed the WF1-L640 Latex Wide-format Printer*1 to be used for signs and displays such as outdoor advertisements, various posters, and interior decorations. Brother will exhibit examples of printed products in preparation for its release in the future.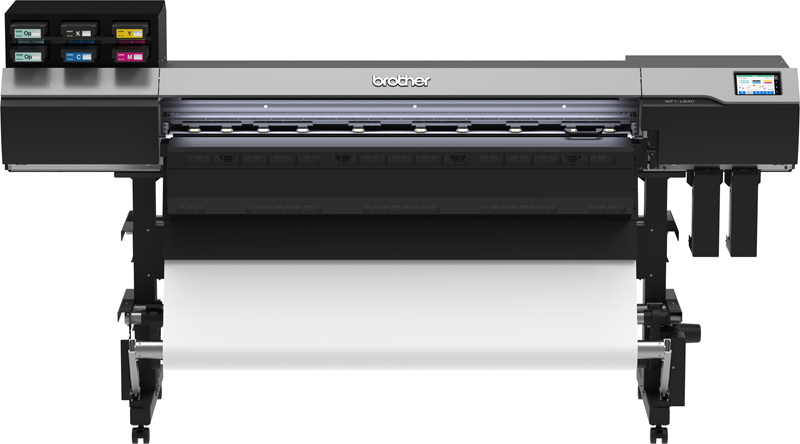 Latex Wide-format Printer WF1-L640
In moving toward FY2030, Brother has made expanding the industrial area one of its goals in the Brother Group Vision "At your side 2030." In order to achieve this vision, the medium-term business strategy CS B2024 aims to create a future business portfolio by evolving printing technology with inkjet at its core and expanding its range of applications by FY2024. The WF1-L640, a latex wide-format printer developed by Brother for signs and displays for the first time, takes on a new business area utilizing the company's ink and printhead technology cultivated through the development of garment printers that print on fabric.
The latex ink developed for the WF1-L640 achieves a wide array of colors and rich expressiveness, and in addition to having high weather resistance for outdoor advertisements, is water-based, making it environmentally friendly and safe to use such as in restaurants, educational institutions, and medical institutions.
In the future, Brother is considering exhibiting at FESPA, an exhibition for the screen printing and digital printing industries scheduled to be held in Munich, Germany in May, and will also increase awareness of its products by using various opportunities and aim to introducing them to the market while promoting communication with customers.
This product utilizes RIP software*2 provided by Roland DG Corporation (Hamamatsu City, Shizuoka Prefecture).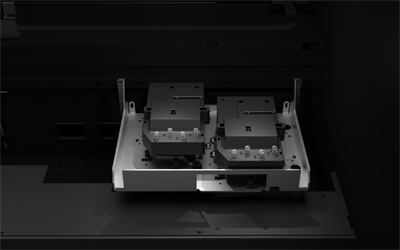 Inkjet Print Head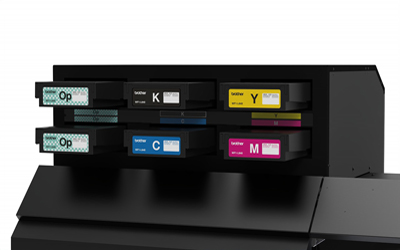 Newly Developed Latex Ink
The timing of the market launch and price will be announced as soon as they are decided.

An abbreviation for "Raster Image Processor," a software that converts digital data into a data format for printing.