Best Design in iF DESIGN AWARD 2019 Brother wins "iF GOLD AWARD 2019"
March 19, 2019
Brother Industries, Ltd.

Brother Industries, Ltd. (President: Ichiro Sasaki, hereinafter Brother) has won the "iF GOLD AWARD 2019" for its embroidery machine "Luminaire Innov-is XP1." The iF GOLD AWARD 2019 recognizes exceptional excellence among the items selected for the iF DESIGN AWARD 2019, one of the most prestigious and largest design competitions in the world.
The iF DESIGN AWARD 2019 received 6,375 entries from 52 countries and regions all over the world. Among these entries, 1,190 were chosen as iF DESIGN AWARD winners, and of which 66 won the iF GOLD AWARD as the best designs.
Brother has now received a total of 72 iF DESIGN AWARDs since the company first won this prize for its alphabetical typewriter in 1982. Also, this is the forth iF GOLD AWARD that Brother has won, and the first in five years since the label printer "TD-2000 series" was awarded in 2014.
<iF GOLD AWARD 2019 winning product>
<iF GOLD AWARD 2019 winning product>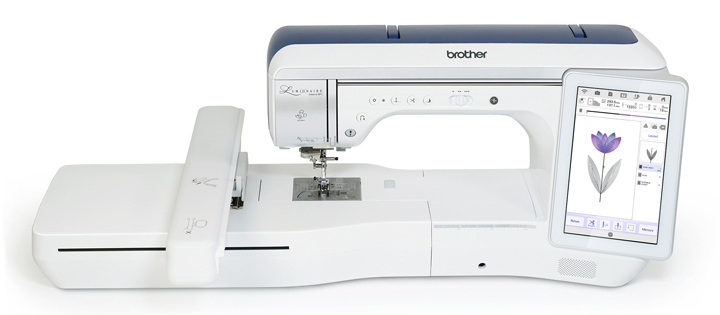 The jury appreciated this award-winning product, saying "The highlights of this product are the intuitive graphic user interface and the large touch screen. With its clearly arranged controls and exceptional user guidance, Brother has made a sewing and embroidery machine with superior quality. A stunning professional impression."
With this award as encouragement, Brother will continually strive to incorporate customers' perspectives into product design and to deliver superior value.